Welcome to Farmors Lycka!
Countryside hotel • Restaurant • Farmshop
Old-style farm converted into a hotel in peaceful environment
Farmors Lycka is a farm hotel with belonging restaurant and farm shop in beautiful Österlen with a sea view over the Baltic Sea and beautiful nature outside the bedroom window. The farm is also used as active agriculture.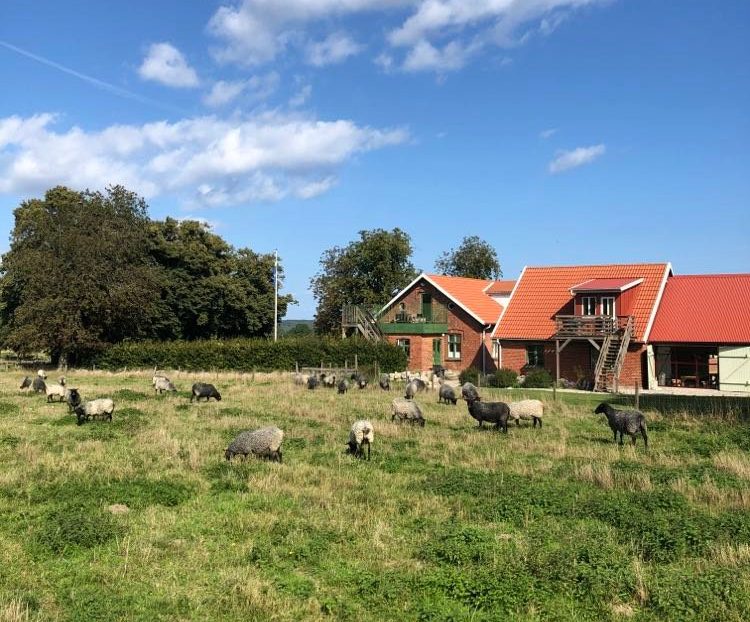 Visit us to experience the genuine life on the countryside by stying in a peacful environment with nature outisde of your bedroom-window. Choose a hotelpackage that suits you!
Restaurant Happiness is the restaurant at the hotel where you can enjoy a good homecooked.  We serve a breakfast-buffé in the morning and a 3-course dinner in the evenings.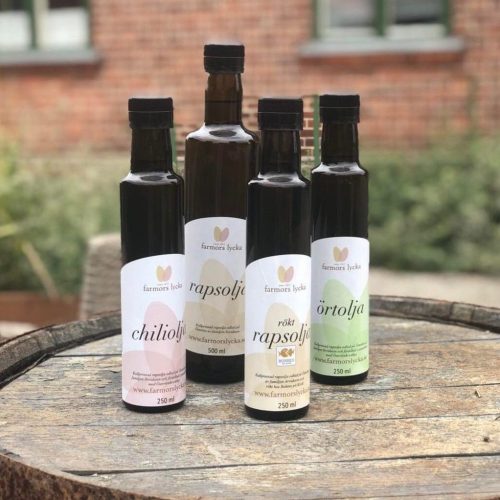 You can visit our farm shop to buy what the farm has to offer. Eggs, rapseed oil, meat etcetra are things that you can find in the store. You can also find fleece from our sheep.
Book your stay at
Farmors Lycka!
Find avalible rooms and book online!